Personal Self-Defence and Martial Art Fitness
Programs > Personal Self-Defence and Martial Art Fitness
One-on-one or a group of up to four people of individual attention.

Based on Sensei Alexei's personal experience of working with his champions of National and International championships, police and military officers, and a rehabilitation (restoration) of patients with some diseases.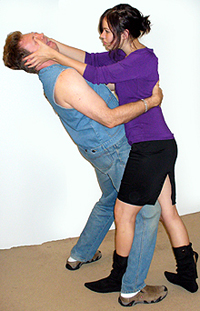 The Program is a shortcut to get your desired results and designed for ALL ages and ability levels.

You want:


increase self-confidence and self-esteem, energy, strength, stamina and mental capacity
We focus on providing the maximum of your result and quality experience for you.

We conduct indoor, outdoor as well as in-home or office personal training within 12 min by car from Downtown to Vancouver, West Vancouver and North Vancouver.

"It is very important that the coach knows how to present the material. Alexei has a unique approach to each individual, taking into account student's character, temperament and ability to exercise."

Anna Negi, Psychologist

"There were many moments when I saw relevance and made connections between Kyokushin training and situations I faced in my personal and professional life."


- Rahim V.